Alatura-te echipei invingatoare!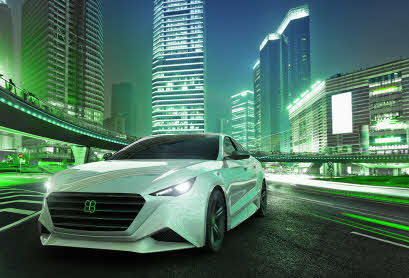 Elektrobit (EB) is an industry-leading supplier of automotive software and has had a proven record in embedded and connected software development for over two decades. We are a globally-operating company with our headquarters in Germany and branches in Asia, Europe, and North America.
Two of them are situated in Romania, Europe, in the cities of Brasov and Timisoara.
EB Timișoara is the westernmost city of Romania, situated at the country's border with Hungary and built around the river Bega. Timișoara is an important university center with 42.000 students and around 333.000 residents, thus being one of the biggest cities in Romania.
The EB office in Timisoara is a technology center for AUTOSAR solutions. We are developing AUTOSAR modules and configuration tools, and deliver integrated solutions for the Electronic Control Units of modern cars.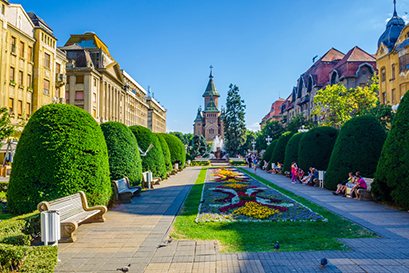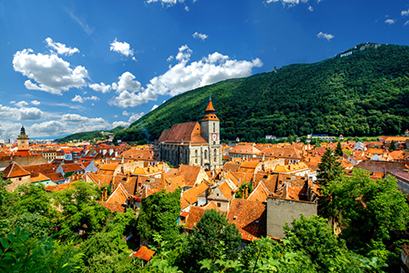 Brasov is located in the central part of Romania, about 166 km from Bucharest. It is surrounded by the Southern Carpathians, and is part of the Transylvania region. Brasov is one of the largest cities in Romania with a population of appr. 280,000.
The EB office in Brasov focuses on topics around driver assistance, navigation, HMI, connected car and system engineering.
Meet the team – Employee testimonials
Ioana Boricean
Ioana started as apprentice at Elektrobit in 2013 when she was a student in the Applied Computer Science program at Transilvania University of Brasov. With focus on Lane Detection, she obtained her Bachelor's Degree in 2015, after which she started a Master program in the field of Modern Technologies in Software System Engineering
"Brasov is "my place to be", even if I love traveling and discovering new places. I was raised and I also studied in Brasov, and now, with a job that I like, I continue to enjoy my city. I like to work at EB because for me the working environment comes first. The colleagues make every working day a joy. Everyone is flexible, knowledgeable, and caring. I love having the freedom to experiment and fail, learn all the time from the best, work hard, and being recognized for doing so."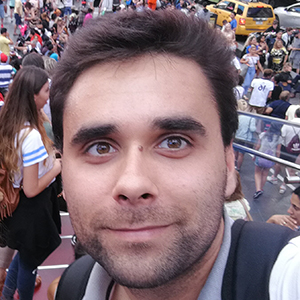 Bogdan Trasnea
Originally from Brasov, Bogdan received the Dipl. Eng. Degree from the Transilvania University of Brasov in 2014. In 2016 he obtained his Master's Degree in Advanced Systems in Automation and Information Technologies. His main areas of interest are object detection and robust machine-vision applications for autonomous driving, using artificial intelligence. Bogdan is now a Software Engineer in a project that focuses on road description based on radar data.
"What I love most at my work is being involved and allowed to be creative, but at the same time receiving quality improvement feedback. The most fascinating stuff I've worked on at EB was filtering techniques on two-dimensional images, with focus on traffic sign recognition. My biggest success was winning two first places for papers at the Students' Scientific Sessions and that part of the work was used for the first awarded invention notice from EB Romania."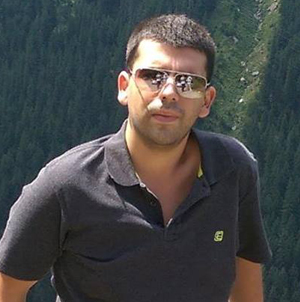 Cosmin Ginerica
Born and raised in Brasov, Cosmin studied Automatics and Applied Computer Science at Transylvania University in Brasov. There he obtained his Bachelor's Degree in 2014 with a thesis based on image object detection and tracking, and subsequently his Master's Degree in 2016. He has been working at EB since his third year at the faculty, back in 2013. From the beginning, Cosmin has been working in the Driver Assistance domain.
"My favorite things to do in Brasov are hiking and bicycle riding. What I love most about my work is working with highly knowledgeable people in their respective domains. I joined EB to take the opportunity to start as a student and build up my career. The most fascinating stuff I have worked on were machine learning algorithms for driver assistance systems. My biggest success is to work on software for big names in the automotive industry."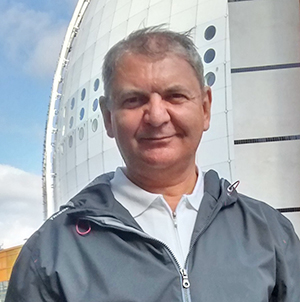 Sabin Coanda
With more than 20 years of experience in software development in development in the automation and automotive industry, working , working with different programming languages from assembler to high level, Sabin is a flexible person and open to changes. He joined Elektrobit Romania on day one, and has passed on his experience to different teams of the Navigation domain for more than 4 years. Now he is involved in Adaptive AUTOSAR.
"For me software development is a way of life. It's not routine and it's not boring. There are daily challenges when I'm working for projects in the company, but I see them just as opportunities to fix and improve things. I'm even more delighted when I succeed together with my team. It's a pleasure to work with such highly skilled people and I like it when people around me are happy. I think the friendly and flexible environment at Elektrobit is a key for the team cooperation, and finally for good results."
Take a look at our open positions in our careers site.
Our contact details:
Elektrobit Automotive Romania SRL
Calea Bucuresti No. 10B
500365, jud. Brasov, Brasov, Romania
Elektrobit Automotive Romania SRL
10 Coriolan Brediceanu Street, 700 Square
300011 Timisoara
Romania